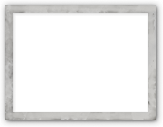 Image needed
---
This article is in need of more images and/or better quality pictures in order to properly meet our standards. You can help the Nickelodeon Fanon Wiki by uploading better images on this page.
Once the improvements have been completed, please remove this template.
The Matthew's World Movie is a 2004 animated film based on the popular Nickelodeon television series Matthew's World. It supposedly complemented the series, until a fifth season was ordered. It premiered in the United States, United Kingdom and Canada on December 15, 2004 and worldwide on December 17, 2004.
The Matthew's World Movie

Directed by

Produced by

MattBoo

TBC

Starring

TBA

Based on

Matthew's World, by MattBoo

Budget

$30 million

Box Office

$201,872,479

Music By

TBA

Studio

Paramoutn Pictures, Nickelodeon Movies, Blanky Blook Productions

Release Date

December 17th, 2004

Running Time

89 minutes
Plot
An terrorist who calls himself Mr. Derp has claimed that he has set bombs around Jamestown, where Matthew lives, and has threatened to blow the bombs up unless they give him all of the money in the state. Matthew and his friends somehow discovered the location of the terrorist, who is in California. Now it's up to Matthew and his friends to travel across the U.S. to stop the terrorist.
Characters
Matthew
Xasiver
Trey
Cassie
Callie
Mr. Derp (Debut)
President Something or Another (Debut)
Zaz (cameo) More TBA
Reception
Box Office
TBA
Critical Reception
TBA
Awards and Nominations
TBA
Releases
The movie was released on DVD on June 12, 2005.
Sequel
A sequel to this movie called The Matthew's World Movie 2 premiered on the United States, United Kingdom and Canada on September 23, 2007 and worldwide on September 22, 2007.
Ad blocker interference detected!
Wikia is a free-to-use site that makes money from advertising. We have a modified experience for viewers using ad blockers

Wikia is not accessible if you've made further modifications. Remove the custom ad blocker rule(s) and the page will load as expected.