About
Skyette is a Evil Mistress and Launch all the Fusion to the nicktoons worlds and she has each levels and the only Villain who can Level up
Level 1 Skyette
Not so hard to beat she in this level only on Bikini Bottom and Bin then After you defeated Fling in the Bin Level she Levels up to 2
Level 2 Skyette
a little weak but little Strong she in this level on O-town level after you Defeated Ed Bighead she levels up to 3
Level 3 Skyette
a bit Strong she in this level on Zim's Town Level after you Defeat Ultra Peepi and can see her Drinking Lab's Growth juice and she levels up to 4
Level 4 Skyette
Uh-Oh your in big Trouble after she Drank Lab's Growth Juice she levels up to this she in this level until you do the Retroville and the boss battle Skyette after you beat her she levels again this time more stronger
Level 5 Skyette
This is it the final level for skyette this very strong and big now has Squid legs and Arms once you defeat her again she will Return to her Normal self again and gives up the bow and Redig it once and for all.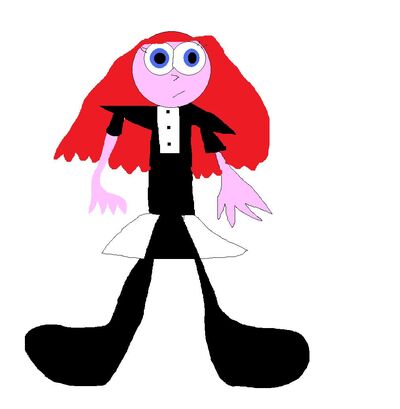 ZUKO(suzon) is awesome


ZUKO(suzon) is awesome
Ad blocker interference detected!
Wikia is a free-to-use site that makes money from advertising. We have a modified experience for viewers using ad blockers

Wikia is not accessible if you've made further modifications. Remove the custom ad blocker rule(s) and the page will load as expected.