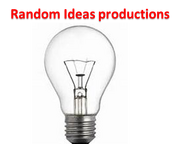 Random Ideas Productions was founded in 2011 with animated shorts for Cartoon/Hub/Nicktoons. In Is Owned By Viacom under Viacom/MTV/Nickelodeon.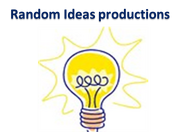 Works On
Shows
Wolf   (2012-Present)
Code MPC  (2011- Present)
What The Derp (2013-Present)
Ross The Panda (2013-Present)

Rotten Eggz (2009 under bagel productions) (2013-) With x1 Studios
The Price Of Life (2014-) With x1 Studios and 334545 Comedy Studios
The Voyages Of Life (2014-) With x1 studios
The Rejects (2014-) With Bagel Productions,x1 Studios
Ad blocker interference detected!
Wikia is a free-to-use site that makes money from advertising. We have a modified experience for viewers using ad blockers

Wikia is not accessible if you've made further modifications. Remove the custom ad blocker rule(s) and the page will load as expected.