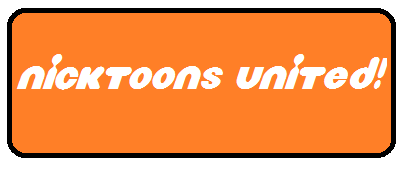 Boom BASTIKA!!


Nicktoons United! is a page created by

ACL

. Please do not edit this page, unless you have been given permission. Thank You!

Nicktoons United is a crossover film by Nickelodeon. It features many characters from many Nicktoons series, including The Fairly Odd Parents, Back at the Barnyard, Danny Phantom, Jimmy Neutron, SpongeBob SquarePants and Invader Zim.
Voice Actors
Patrick Warburton - "The Suit"
Richard Horvitz - Zim
David Kaufman - Danny Fenton/Danny Phantom
Debi Derryberry - Jimmy Neutron
Tom Kenny - SpongeBob SquarePants/Gary the Snail
Hal Sparks - Tak
Patrick Warburton - Lok
Bill Fagerbakke - Patrick Star
Carolyn Lawrence - Sandy Cheeks/Cindy Vortex
Clancy Brown - Mr.Krabs
Roger Bumpass - Squidward Tentacles/Squilliam Fancyson (Squidwards Dream)
Dee Bradley Baker - Squilliam Fancyson/Squidward Tentacles (Squidwards Dream)
Tara Strong - Timmy Turner/Poof
Daran Norris - Cosmo/Jorgen Von Strangle/Anti-Cosmo
Susan Blakeslee - Wanda/Anti-Wanda
Adam West - Adam West/Catman
Jay Leno - Crimson Chin/Nega Chin
Dionne Quan - Trixie Tang
Ben Stein - The Pixies
Rob Paulsen - Mark Chang/Jack Fenton/Carl Wheezer/Peck
Rickey D'Shon Collins - Tucker Foley
Grey DeLisel - Sam Manson
Kath Soucie - Maddie Fenton
Martin Mull - Vlad Plasmius

Colleen O'Shaughnessey - Jazz Fenton (Cameo)
Micheal Sinterniklaas - Mikey Simon (Cameo)
Sean Schemmel - Gonard (Cameo)
Gary Mack - Guano (Cameo)
Annice Moriarty - Lily (Cameo)
Evelyn Lanto - Mitsuki (Cameo)
Jillian Micheals - Ricky Sprocket (Cameo)
Andrea Libman - Kitten Kaboodle (Cameo)
Tabitha St. Germain - Vanessa Stimlock (Cameo)
Frank Welker - Goddard
Jeff Garcia - Sheen Estevez
Candi Milo - Nick Dean
Crystal Scales - Libby Folfax
Patrick Stewart - King Goobot
Martin Short - Ooblar
Chris Hardwick - Otis
Jeff Garcia - Pip
Tino Insana - Pig
Leigh-Allen Baker - Abby
Cam Clarke - Freddy
Dom Irrera - Duke
Wanda Sykes - Bessie
Fred Tatasciore - Farmer (cameo, sleeptalking)
Plot
3 years Jimmy Neutron (voiced by Matt Bennett) is now 16-years-old and was working on a suit. Later, the suit devolps a mind of it's own and begins to plot to conquer the world so Jimmy sends messages to other Nicktoons: Spongebob Squarepants (voiced by Tom Kenny), Danny Phantom (voiced by Drake) now 18-years-old, Timmy Turner (voiced by Drake Bell) now 14-years-old, and Tak (voiced by Hal Sparks). They all must face the villain and save mankind.
Cameos
Jazz Fenton (Danny Phantom) - Jazz is seen when Danny receives his message from Jimmy, she is seen eating a bowl of cereal, as it is breakfast time. She only has one line: "You know mom and dad will not let you go to to another dimension!"
Mikey Simon, Gonard, Lily and Mitsuki (Kappa Mikey) - These four characters are seen on the TV behind the farmer when he receives Jimmy's message. They are talking, but you can barely hear it. At the end of the movie, during the credits, one of the characters that appear is Mikey.
Ricky Sprocket, Kitten Kaboodle and Vanessa Stimlock (Ricky Sprocket) - When Jimmy Neutron goes to tell his friends, Carl and Sheen, Carl can be seen watching an interview with Ricky Sprocket and Kitten Kaboodle, where Vanessa Stimlock is hosting. The only lines heard are: "Can you tell me, how..." (Vanessa Stimlock), "Well, Vanessa, I can say that.." (Ricky Sprocket) and "Well, I, on the other hand.." (Kitten Kaboodle).
The Farmer (Back at the Barnyard) - The Farmer is only at the beginning. He is sleeping in the computer chair. When he hears a "beep" from the computer, he says his only line in the movie: "Momma, are those your famous Wild Thornberry pies?". Interestingly, the name of the pie is also a reference to the Nickelodeon television show, The Wild Thornberries.