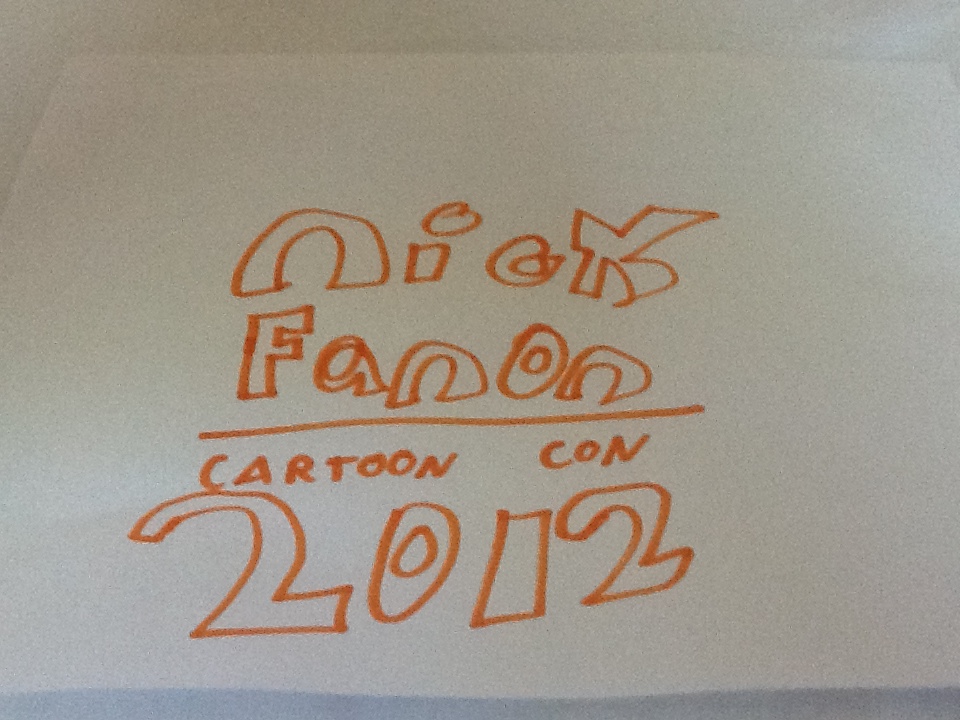 CARTOON CON WAS FUN!!! SE YA NEXT YEAR!!
Nick Fanon: Cartoon Con is here! Cartoon Con, is where Nick Fanon Users and companies will announce cartoons, movies, video games, and more. Anyone can sign up,by putting up your name. The announcements will begin July 20th, and go til July 21. It's created by Sr.Wario,and sponsored by Wario Inc. Unlike most Cons, it will have Nominees.
Sign Up Sheet
Put your name here.
Sr.Wario(Introducing Cartoon Con, talking about Nicky Season 2, and a new Y-Guy zombies video game!)
Pac-man 64 (Anouncing a New Y-Guy Video Game!)
Invader Rob (Anouncing a Y-Guy Movie that will show you how it all started)
IAmBagel (Teaming up with Rob, adn will announce some Y-Guy stuff, new video games, films, etc.)
Theweb0123 (Teaming up with Rob and Bagel, and will show my Mario and Luigi series)
Candhfan621 (Announcing The Epic Adventures of Fella, which already had a sneak episode on July 13th, and new content to Three Blue Birds, and The Steve Show.)
SuperSaiyanKirby (Announcing new content to SuperSaiyanKirby Adventures)
jaejae98 (announcing a few new shows, and more content for nicktoons all star super smackdown) HomestarSB9 (Announcing a reveal series)
Nodog438(Announcing a new series, and new video game)
NermalTheBunny (Announcing many shows and Cartoonodeon)
Dimentio8 (Announcing Y-Guy figurines and, on a giant TV, new episodes of Chrome)
JonathanAlbrard (Announcing new content to Acorn Madness)
Announcements
Nick Fanon Cartoon Con 2012/Sr.Wario's Announcements
Cartoon con/ jaejae98's announcements
Nick Fanon Cartoon Con 2012/Sr.Rob's Announcements
Nick Fanon Cartoon Con 2012/Web's Announcements
Cand's Cartoon Con Announcments
Nick Fanon: Cartoon Con 2012 - SuperSaiyanKirby's Announcements
Nominees
Best Cartoon
Y-Guy
SpongeBob SquarePants
MLP: Friendship is Magic
Hoops & Yoyo & Spike
Best Movie Cartoon
Y-Guy: The Movie
Ice Age: Contiental Drift
The Fanon Movie
LT Fan: Second Coming
Best Cartoon Couples
Y-Guy and Hearty
Invader Rob and Rainbow Dash
Theweb0123 and Kitty
Mango and Twilight Sparkle
Acorn Madness and Carrie
Best Cartoon Voice Actor
MattBoo
Invader Rob
IAmBagel
Acorn Madness
Pac-man 64
Best Cartoon Voice Actress
E.G. Daily
Tara Strong
Grey DeLise
Kath Soucie
Tom Kenny
Best Cartoon Writer
IAmBagel
Invader Rob
Sr. Wario
MattBoo
Best Mattboo Moment (In shows) (Some are just made)
Im Awseome!
The cake is a lie....
YHA!!!
MY CHESE

NOTE: IF YOU WISH TO VOTE, PLEASE VOTE USING THE COMMENT BOXES BELOW! WINNERS WILL BE ANOUNCED ON JULY 21st. THERE ARE 5 DAYS LEFT, SO YOU BETTER HURRY! THE TITLES ON BOLD HAVE NOT BEEN CONFIRMED FULLY YET, SO DO NOT VOTE FOR THEM YET AND WE WILL FIND THEM AS QUICKLY AS POSSIBLE, THANK YOU!
Ad blocker interference detected!
Wikia is a free-to-use site that makes money from advertising. We have a modified experience for viewers using ad blockers

Wikia is not accessible if you've made further modifications. Remove the custom ad blocker rule(s) and the page will load as expected.