Lord Byzantine



SEX

Male

HAS HAD SEX WITH:

Royalty, Lots of ladies, plenty of men, Inanimate objects.

ALIGHMENT

Chaotic Neutral

OCCUPATION

Unknown/Possible Explorer of the Cosmos

SPECIES

Ghostlike Deity

LIKES

???

DISLIKES

???

Titles

Enigmatic Guy, Shady Guy, Wait who are you-
  Lord Byzantine is a character from the Foundry.
History
Lord Byzantine was a black ball of goo that existed in the realm of Make Believe were he was a lord of a castle. The man was a player and slept around a lot. However, he was throw out of his dimension for his polyamory. So he ended up in the Foundry.
Fame/Infamy
Even though Lord Byzantine isn't a bad guy he does think with his sexual organs more than his brain. So he gets into a lot of sexy trouble. This isn't the only sort of trouble he gets into, as he also goes on misadventures with various people in the Foundry.
Appearance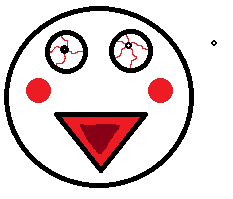 As you can see. He is f*cking hideous. Well, when he hasn't taken his crazy pills that is. If he has taken his pills he is a smexal beast.
Other words he looks like a Sexual Tyrannosaurus.
What does that even mean? I don't know! Use your imagination :3
(Just look at those eyes! THERE GORGEOUS!!!)
Powers and Abilities
Minor Teleportation (Within a few miles per teleport)
Deadly Stare
Screech of Fear (Paralyzes most Opponents)
Sexual Tyrannosaurus
Limitless stomach
Highly dexterous (Hard to hit)
Making offensive sexual innuendos
Gallery
Ad blocker interference detected!
Wikia is a free-to-use site that makes money from advertising. We have a modified experience for viewers using ad blockers

Wikia is not accessible if you've made further modifications. Remove the custom ad blocker rule(s) and the page will load as expected.