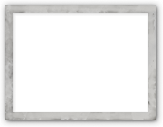 Image needed
---
This article is in need of more images and/or better quality pictures in order to properly meet our standards. You can help the Nickelodeon Fanon Wiki by uploading better images on this page.
Once the improvements have been completed, please remove this template.
Lego Foundry is a 2014 action-adventure video game that is developed by TT Fusion and KM Games and is published by Warner Bros. Interactive Entertainment, for the PlayStation 3, Wii U, PlayStation 4, Xbox One, Xbox 360, and Microsoft Windows. The game features gameplay similar to other Lego titles, alternating between various action-adventure sequences and puzzle-solving scenarios.
Gameplay
The core gameplay of Lego Foundry is similar to that of previous Lego games. The player controls any one of a wide assortment of characters from a third-person perspective, primarily fighting enemies, solving puzzles, and collecting Lego "studs," the game's form of currency. The game is set in Elysium with the hub being the Syndicate HQ, with mainly realistic environments. In the Syndicate HQ, players are able to create and use their own Lego character in the security vestibule, reply missions by accessing the reformatory cubicles, or purchase characters and outfits and extra unlockable content through the use of the Syndicate Computer. In addition, other locations are featured in the game as well, such as New City, though locations such as that are exclusively accessible in missions.
An optional 2-player cooperative play mode is present though a split screen is used, due to the game having an open-world environment. The Wii U version allows the use of the gamepad's screen instead of a split screen, allowing both players to have independent screens.
Plot
Introduction
After a recent defeat by the heroes of Earth, Theomastix is cooling off over a bowl of ice cream in an ice cream parlor out in space. A particular customer in the parlor catches Theomastix's attention: Morningstar, a practically all-powerful cosmic deity. Theomastix instantaneously recognizes the orange alien due to his notorious involvement with various heroes and criminals alike back on Earth. A conniving smirk obstructs Theomastix's expression as he proceeds to converse with Morningstar deceitfully. However, this does not go as planned for Theomastix as Morningstar begins chatting for hours about various irrelevant subjects. Suddenly, inter-dimensional continuity cops raid the ice cream parlor in search of Morningstar. Theomastix decides to assist Morningstar in his battle against the continuity cops in an attempt to gain Morningstar's trust. Amidst the battle, the parlor is obliterated due to the duo's recklessness. After the duo's victory, Theomastix decides to seize the high-tech weapons from the continuity cops (who are personally employed by the Curators, thus meaning their weaponry is the most advanced in the universe) and betray Morningstar, knocking him out unconscious with a direct headshot from one of the repulsors. Theomastix then proceeds to absorb Morningstar's powers.
Days later, in Elysium, a hostage situation is being taken place involving The Troll King. As usual, the city's most recognizable superhero team, Syndicate, is taking care of the situation with ease. Having made their way through the city, Mage, Wario, Bagel and Web finally infiltrate the Troll King's whereabouts: Elysium Police Force HQ, where various citizens are being held hostage.
TBA.
Levels
Name
Description
Playable characters
Unlockables

Theomastix helps Morningstar in his battle against the inter-dimensional continuity cops, in an attempt to gain his trust.

Looney Theomastix
Morningstar

Looney Theomastix
Morningstar
Continuity cop
Bonus levels
Name
Description
Playable characters
Unlockables
OriginalName Shuffle

The player character attempts to assist The Epic Animals in combating Muffins

Player choice

Catnip
Fred
Cotton
Muffins
Characters
Story Mode
Heroes 
Name
Weapons
Abilities

Morningstar

None

Cosmic blasts
Flight
Agility
Super strength
Telekinesis
Force field
Double jump

Mage

 

Concussion beams
Stealth
Regenerate hearts

Wario

None

Super strength
Create and throw rock masses
Break open special walls
Super-sonic scream (shatters glass and stuns enemies)

Bagel

Bagel's cane (melee and ranged weapon)

Agility

Web

Rainbow Blade

Agility
TBA

Collector

Katana

Stealth

Nozus

 

TBA

Erin

None

Agility
Regenerate Hearts

Matt

None

Agility
Flight

Invader Rob

Back Lasers

TBA

Doug

Metal Fists

Agility
Super strength
Create and throw rock masses
Break open special walls

Villains
TBA.
Unlockables
Heroes
Name
Weapons
Abilities

Catnip

Claws

Agility
Double jump

Fred

Magnifying Glass

Agility
Double jump

Cotton

None

Agility
Double jump
Flight
Laser manipulation
Villains
Name
Weapons
Abilities

Muffins

Claws

Flight
Agility
Telekinesis
Force field
Double jump
Trivia
Ad blocker interference detected!
Wikia is a free-to-use site that makes money from advertising. We have a modified experience for viewers using ad blockers

Wikia is not accessible if you've made further modifications. Remove the custom ad blocker rule(s) and the page will load as expected.