| | |
| --- | --- |
| | content |
REDIRECT Template:Main other
Insane Reality 
Genre:
Reality,Game-Show 
Creator:
MeeksMan,Invader Rob 
Director:
Theweb0123,IAmBagel 
Developer:
Doug.scheer,AnimationEpic,jacknjelify 
Presenter:
MeeksMan,Fallingwiththestyle1995 
Voices:
AnimationEpic,TGrodz,Fallingwiththestyle1995,Nate Groth,Cary and Mike Haung 
Theme composer:
AnimationEpic,jacknjellify 
Opening theme:
This is Insane! 
End theme:
Gaming Style! 
Number of seasons:
1 (I.R),2 (I.R.2),3 (Insaner) 
Number of episodes:
530 
List of episodes:
List of I.R. episodes 
Executive producer:
MeeksMan,TGrodz 
Producer:
AnimationEpic,jacknjellify 
Asst. producer:
IAmBagel,Doug.scheer,Invader Rob 
Production Company:
Clyo Productions, Cartoon Network/Hub/Nicktoons, jacknjellify, AnimationEpic, DuncanEpic, TGrodz 
Runtime:
30 minutes, 1 hour (Finale) 
Original Channel:
YouTube (2010-) 
First aired:
March 6, 2010 (pilot)

July 3, 2010 (season 1)

June 4, 2011 (season 2)

July 7, 2012 (season 3) 

Last aired:
May 14, 2011 (season 1)

April 28, 2012 (season 2)
Insane Reality
is an American Web Game Show Reality series on YouTube. Insane Reality is aired at March 6, 2010 as a preview and July 3, 2010 as a series.
There's a Sparta Parody Remix of Evil Note from Insane Reality (not real)!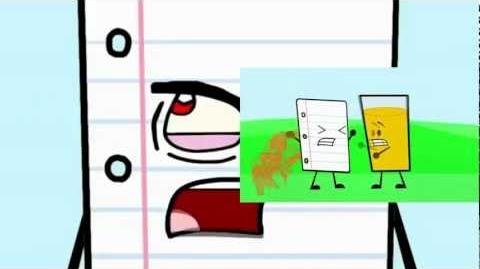 this is the video sparta of Note tries to kill Orange Soda.
Ad blocker interference detected!
Wikia is a free-to-use site that makes money from advertising. We have a modified experience for viewers using ad blockers

Wikia is not accessible if you've made further modifications. Remove the custom ad blocker rule(s) and the page will load as expected.