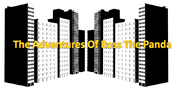 This is a list of fictional locations in Mortal Insanity. They are all parodies of real shops, except K-mart. They are all catagorized by the type of shop.
Food
Name
Picture
Parody Of

Seen on the Inside

Y is yes N is no

Marbles Pizza

Dominoes Pizza
Y
Waitress
Hostess
Y
Penny's
Denny's
N
Heartbuck's
Starbuck's
Y
OutFront Steakhouse
Outback
Y
Hot dog Prince
Burger King
N
Burrito Bell
Taco Bell
Y
The Cheescake Plant
The CheeseCake Factory
Y
Dump In Dots
Dip N Dots
N
Pasta Shack
Pizza Hut
N
Tails
Sonic (and Sonic the Hedgehog
Y
Crack In the Box
Jack In The Box
N
WEHOP
IHOP
Y
Flasher's
Hooter's

Y (censored)

McJacksons
McDonalds
Y
Ad blocker interference detected!
Wikia is a free-to-use site that makes money from advertising. We have a modified experience for viewers using ad blockers

Wikia is not accessible if you've made further modifications. Remove the custom ad blocker rule(s) and the page will load as expected.