Dog Days,is the 15th episode of Nicky. It was written by Sr.Wario.
Summary
Brandon becomes a dog,after one of his inventions backfire. Nicky must then help Brandon alone.
Transcript
(Theme Plays)
(Shows Title Card)
Nicky: DERP.
Brandon: Double derp.
Nicky: Me so hot and boreeeeeeeeedddddddddddd.
Brandon: I know.
Newsman: And today,the tempature is 100000000000000000000000000000000000000 degrees fahrenheit,and the boring level is 1000/100.
Nicky: Ya dot dat right.
Brandon: Okay,I refuse to sit here and let the sun ruin a good Summer day! To the lab.
Nicky and Newsman: If ya can't beat em',join them!
Nicky: Wha? You not supposed to bes here.
Newsman: Total derp.
Brandon: Good! I'm glad you decided to join me!
Nicky: SUPA DERP!!!
Brandon: Oooooooooooooooookay?
Nicky: Otay.
Brandon: Okay,Nick! Today,we shall make,a Dog-Inator!
Nicky: Wha-huh?
Brandon: A Dog-Inator! Our pet parrot hates me! I think he would be nicer if he was reborn!
Nicky: Wut?
Brandon: You heard me! Now,step 1,dog hair.
Nicky: Fowwow me!
Nicky puts on a spy stealth suit,and sneaks in Pet Smart. He takes some dog hair.
Dog: RUFF!(Translation: Stop,in the name of TUFF!)
He runs away.
Brandon: THAT WAS EPIC!!!
Nicky: Derp.
Brandon: NOW,BACK TO THE BRANDONCAVE!!!!!
The two rush back to Brandon's lab.
Brandon: STEP TWO,Dog Breath!
Nicky opens his mouth.
Brandon: P-U-!!!! Okay,now,build a ridiculous machine.
Nicky: Dat's pwetty stwaight forward.
Brandon: Yep.
A montage of inventing music goes on,while Brandon builds a large,interesting,and complicated machine.
Nicky: I dink he almost done!
Brandon: Voilla!
Nicky: Y-A-Y!!!!!!!!!!!!!!!!!!!!!!!!!!!!!!!!!!!!!!!
Brandon: And now aim and fi...
Nicky accidentally puts a mirror in front of the pet parrot.
Nicky: Uh-oh.
Brandon(SLOW-MO): NOOOOOOOOOOOOOOOOOOOOOOO!!!!!!!!!!!!!!!!!!!!!!!!!!!!!!!
Brandon then gets turned into a dog.
Nicky: DIS IS BAD!!!
Brandon: Ruff! RUUUUUUUUUFFFFFFFFFF!!!
Nicky: Wittle Doggy,your Bubby! Oh-No! How is I going to turns you back to normal? TO PET SMART!!!!
Nicky: Hello,my brother is a puppy doggy. How do I change him back to normal?
Pet Smart Employee: Hmmm. That could be a problem. The only way to cure Dogginitis Behavur,is the Golden Statue,on Mt. Neverest.
Nicky: Adventure Derp!
Brandon: RUUUUUUUUUUUFFF!!!! RUFF,RUFF,RUFF,RUFFY,RUFF.
Nicky: Shush.
Nicky: Otay,Googey Maps says dat Mount Nevewest is 4000000000000000000000000000000000000000000000000000000000000000000000000000000000000000 Miles away. Mommy,I'm going on a pwane to Mount Neverest.
Mrs. Tinguely: OKAY!!
Brandon: Ruuuuuuuuuuuuuuuuuuuuuuuffffffffffff,YEAAAAAAAAAAAAAAAAHHHHHH!!!
Nicky and Brandon buy First Class seats,and go to the airport.
Security: Sorry,you can't bring dogs on the plane.
Nicky turns into Super Goku,and eats the man's watch.
Security: Nevermind!
Nicky: YAY!! Come on,Doggy!
Brandon: Ruff.
The flight leaves,but Nicky and Brandon turn into Super Nicky and Super Brandon. They then fly to the plane.
Nicky: Hi.
Brandon: Ruff.
Nicky: Onwy 6 and a half hours weft!
Brandon: Holy Ruff!
Narrator: 6 AND ONE HALF HOURS LATER...........................................................................................................................................................
Captain: This is your captain speaking,we will be landing shortly.
Nicky: Ugh.
Brandon: Ugh.
The two get off of the plane,as they begin to climb the mountain. They then play Crush 40 songs while the two climb to the top.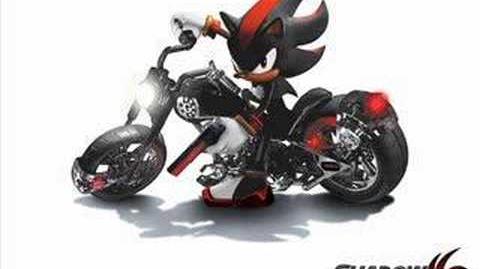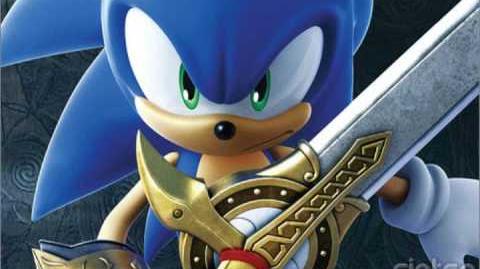 Nicky and Brandon: Ugh.
Brandon: RUFF!!!!!
Nicky: We made it! YAY!!!!
Nicky takes the Golden Statue,and the security guards chase after them.
Brandon: RUUUUUUUUUUUUUUUUUUUUUUUUUFFFFFFF!!!!!!
Nicky: GAAAAAAAAAAAAAAAAAAAAAAAAAAAAAAAAAAAAAHHHHHHHHHHHHHHHHHHHH!!!!
The two jump ona nearby helicopter,which is blown up by the security guards,they then fall into a Mountain Buggy,and race to the airport.
Security: You can't have a dog on the...
Nicky slaps him,and runs.
Brandon: RUUUUUUUUUUUUUUUFFFFFFFFF!!!!
Nicky rides Brandon to the plane,and 6 and a half hours later,they get off.
Brandon: SUPA RUFFZ!!!!!
Nicky: To Petsmart!
Petsmart Employee: Well,you've found it! MWAHAHAHAHAHAHAHAHAHAAHHA!!!!!
The Petsmart Employee takes off his mask,and he's really Dr. Boom.
Dr. Boom: Yes! Now that I have the Golden Statue,I can get rid of my worst enemies,DOGS!!!
Nicky then lets out all of the dogs,and Brandon leads them,they chase after Dr. Boom,and bite his butt.
Brandon: FOR RUFFFFFFFFFFF!!!!!
Dr. Boom is chased into the Bird Cage,and all of the birds bite him,and annoy him.
Dr. Boom: THE IRONY!!!!
Nicky: Gimme the golden statue.
Dr. Boom: NEVER!!!!
Nicky calls for a giant pitbull,so Boom gives it up.
Dr. Boom: Fine. But I will be back!!!!!!!!!!!!!!!!!!
Nicky whacks Brandon on the head with the golden stsue,and he is transformed into a human.
Brandon: My back,my arms,my legs!!!!
Nicky carries Brandon out as the sun sets.
Nicky: Me need a vacation.
Brandon: I got you brother.
THE END!!!!!!!!!!!
Ad blocker interference detected!
Wikia is a free-to-use site that makes money from advertising. We have a modified experience for viewers using ad blockers

Wikia is not accessible if you've made further modifications. Remove the custom ad blocker rule(s) and the page will load as expected.